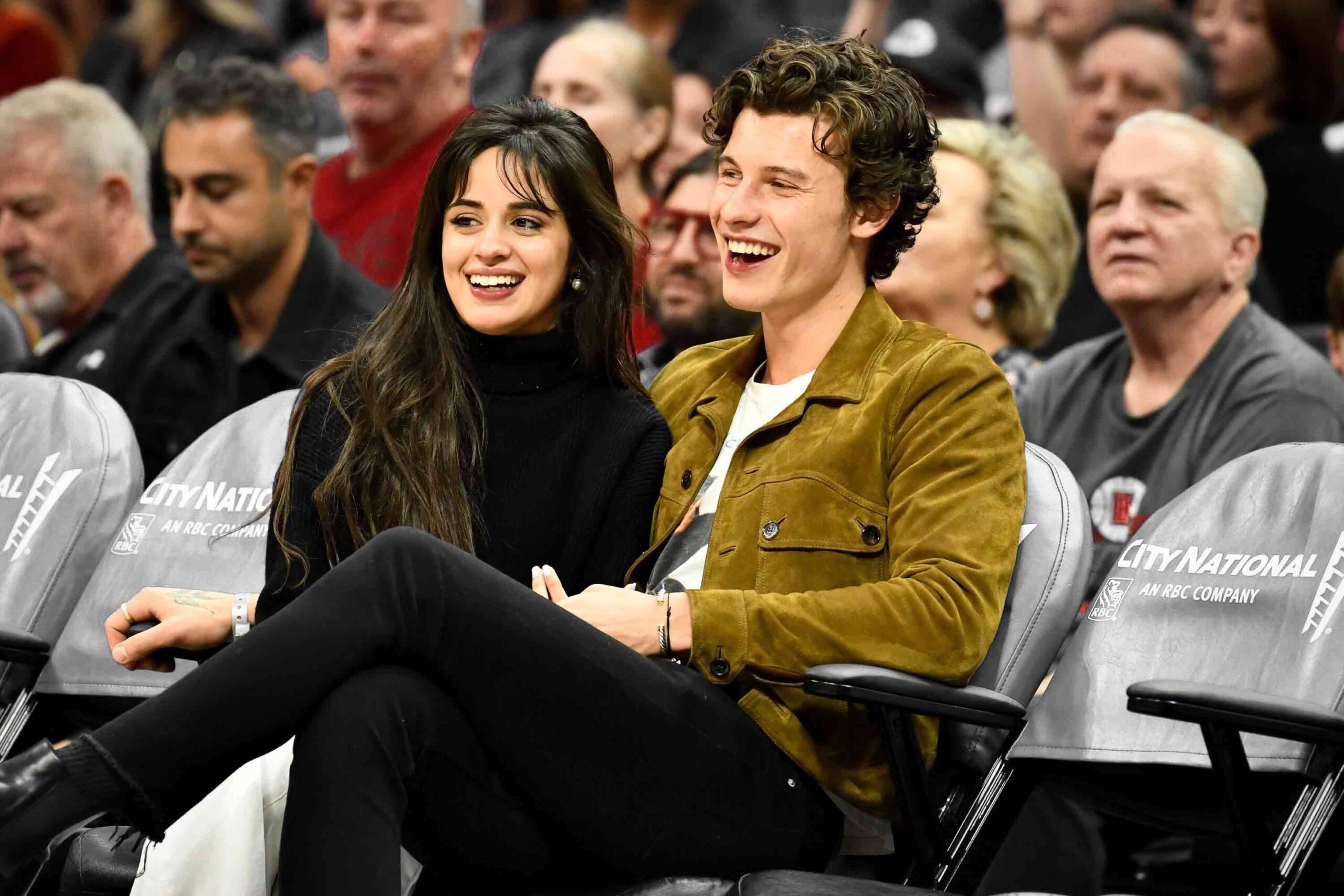 Shawn Mendes and Camila Cabello
After a long-time friend, and 2 years of romantic relationship both decided to break it up but will continue to be Best Friends. Shawn Mendes and Camila Cabello (couple) announced their breakup in a joint statement through their Instagram stories. They assure their fans that both of their "love for one another" is "stronger than ever".
The musicians collaborated for the 2019 steamy track 'Señorita' since then speculations of their romance sparked up. Both singers were friends since the days Camila was in a band, Fifth Harmony. Shawn, 23, and Camila, 24 confirmed their relationship through their Instagram post in the summer of 2019.
After the statement, questions were coming up on their relationship that it is merely a 'publicity stunt'. Questions were shut down shortly by Shawn and validated that they are " definitely not a publicity stunt". Since then, the couple was seen supporting each other and continuing to strongly grow their relationship.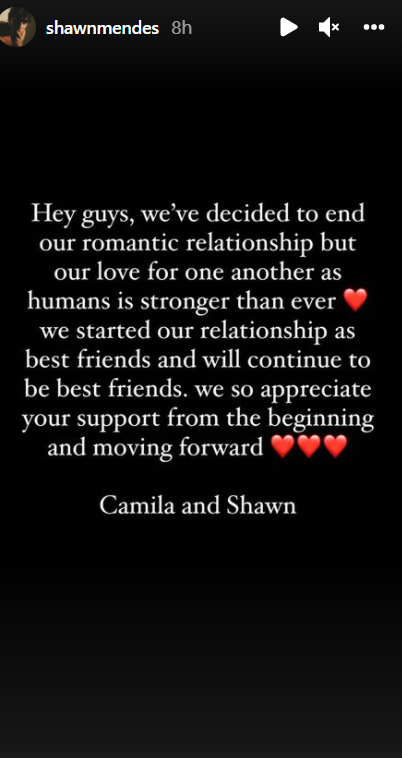 Shawn Mendes and Camila Cabello met when they both opened for Austin Mahone on his tour in July 2014. Cabello said in an interview that she always wanted to spend time with him but didn't get her chance as he was busy with his guitar. To which he replied that she was the only one who talked to him.
Six years ago in 2015, Mendes and Cabello did their first collaboration I Knew What You Did Last Summer for his debut studio album. As a solo artist, it was Camilla's first single after she left the band, Fifth Harmony. While promoting their song, there was an assumption of them dating but they denied it back then. But Mendes didn't hesitate to share that whenever he tried to make move on her, she just swerves him off.
 For the next few years, both were seen sharing screens for their jamming sessions while on tour. Back then in 2018, he labelled vanilla as his Favourite Person as he said in an interview that she feels emotions, love, and hurt like no other. In the reply of which Cabello shared a wholesome tweet.
2019, the best year for Shaw Mila's fans as they released their hot and steamy single Señorita. In the Music Video, they were portraying a couple sharing an intimate scene on screen. With the release of their song, they didn't take time to confirm their relationship. The couple was spotted in the public by paparazzi while showing PDA. They both were flooding a lot of love on each other in public as well as on their social media too. As of August 2019, Shawn wished Camila a birthday with a shot of them together writing, "Happy Birthday to this magic human I love you!!!"
Since then, both were seen showering and sharing their love through their Instagram handles. She confessed many times that both are in a good place, and she loves him a lot.
They spend quarantine together and in November 2020 in Shawn Mendes Documentary, which was released on Netflix he revealed that all his songs are about her (Camila Cabello).
He released his fourth studio album, wonder in 2020 claiming that he gets inspired a lot by Cabello.
They both were seen supporting each other, as Camilla posted about the release of Shawn's new single, and Shawn was seen with her on the premiere of her movie, Cinderella. The former couple also attended The Met Gala together this year, but it seems like, after all their efforts, their relationship failed. Cabello shared in an interview that both were seeking counseling for their relationship in October.
But here we are in 2021, where the most loved Hollywood couple, Shawn Mendes and Camila Cabello have parted their ways as a couple but remain to be Best Friends as they always were. The duo shared the following story stating
"Hey guys, we've decided to end our romantic relationship but our love for one another as humans is stronger than ever."
They also added,
"We started our relationship as best friends and will continue to be best friends. We so appreciate your support from the beginning and moving forward."