World
FRIENDS Reunion on May 27th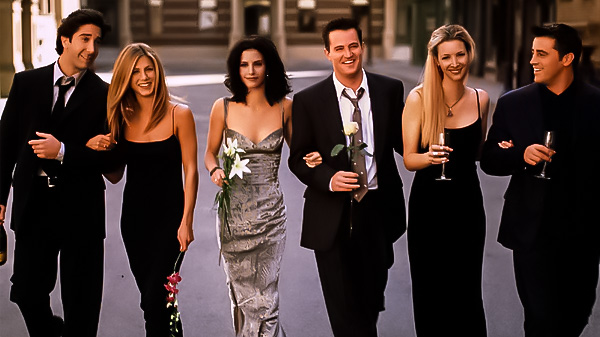 Friends Reunion official announcement
Could we Be any more excited? Guys, it's official, FRIENDS Reunion is going to happen. The most awaited reunion of all time starring Jennifer Aniston, Matthew Perry, Courtney Cox, Matt Le Blanc, Lisa Kudrow, and David Schwimmer will be Premier on HBO Max.
The lead cast of the show shared the news with the fans on their social media handles. The reunion called " The One Where We Get To See Our Favourites Back Together Again" will stream on May 27th on HBO Max. The cast is seen arm-in-arm in the teaser released by makers.
OUR FAVOURITE FRIENDS ARE COMING BACK TOGETHER
 The reunion was directed by THE LATE LATE SHOW writer Ben Winston. He also co-produced along with FRIENDS EPs Kevin Bright, David Crane, Martha Kauffman; Emma Conway, and James Longman. It is also reported that all six of the stars will also executive produce.
The reunion news was announced by the stars by sharing the image shot by Mark Seliger for Rolling Stone with the caption on Instagram- 'It's happening'. They tagged each other on their posts.
IT'S A REUNION NOT A FRIENDS EPISODE
The makers made it very clear in the starting that the episodes going to premiere are not the new episodes for the series. The episodes are just going to be a reunion. The cast will only reunite to visit the sets, Share their behind-the-scenes memories, have a surprise, and a lot more But new episodes.
HBO Max announced before the Making to not misunderstand the reunion as a continuation of the series. As the cast will not appear as their characters, they'll only visit each other as themselves and enjoy their moments together.
MINI REUNION AT 2020 Emmys
The female cast (Lisa Kudrow, Jennifer Aniston, Courtney Cox) of the show reunited in the EMMY Awards 2020. While Jennifer was talking to host Jimmy Kimmel, her roommates Cox and Kudrow joined her and admitted that " They've been roommates since 1994". Though it was not a full reunion as the Male cast of the show wasn't present there. They were on a Break But the wait was for good as the REUNION is on the edge.