Gossips
Jonas Brothers Family Roast: The Wives Roasted the brothers on Netflix Show
Netflix's new show Jonas Brothers Family Roast is going to be on the bucket list to stream this holiday.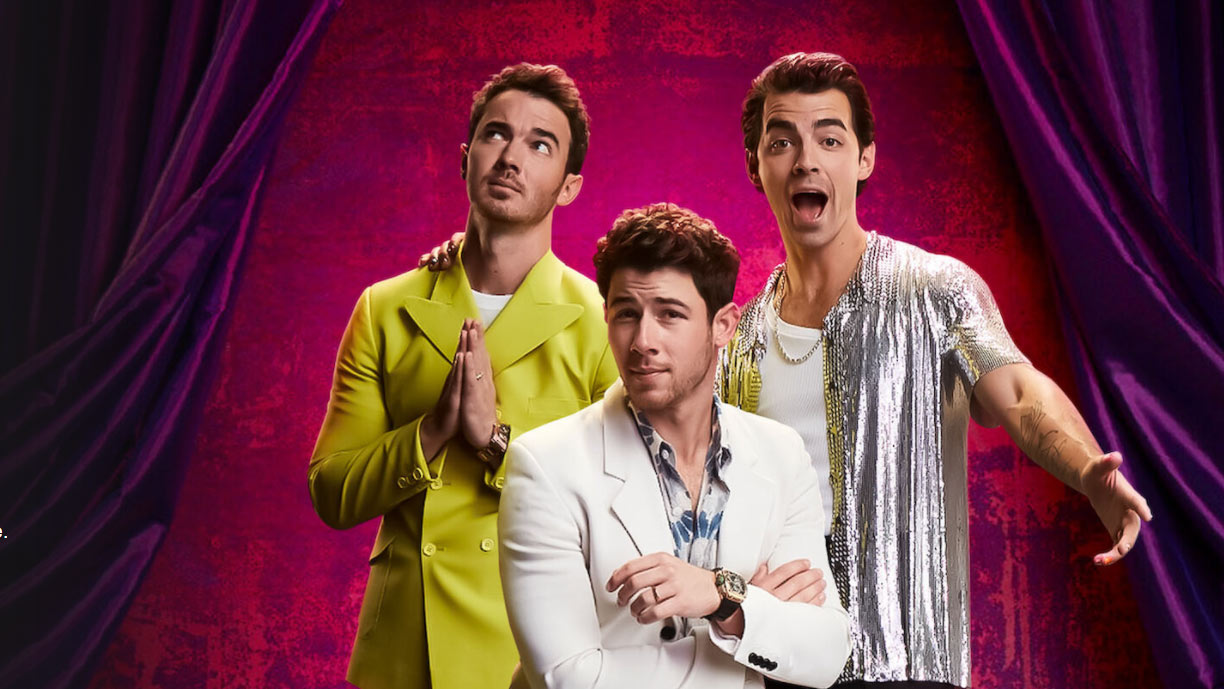 Jonas Brothers Family Roast: The Wives Roasted the brothers on Netflix Show
Netflix's new show Jonas Brothers Family Roast is going to be on the bucket list to stream this holiday. In the show, the brother's trio would be seen left hot red at the end with both laughing and embarrassment as various celebrities are going to throw punchlines on them.
In the list of celebrities their dear wives, Danielle Jonas, Priyanka Chopra Jonas, and Sophie Turner are going to show their husbands a really hard time. Brothers father Kevin Jonas Sr, John Legend, Dr. Phil, Lilly Singh, Kenan Thompson, Pete Davidson, and Jack Whitehall are also involved.
Burns Which Wives Gave Them
Let's start with the youngest couple, Priyanka Chopra and Nick Jonas. Priyanka left her husband stunned with the sassiness and fire which she added to the segment. She entailed their age difference and joked that "Nick showed her how to use Tiktok while she showed him what a successful acting career looks like". She even labeled herself as the most popular Jonas on Instagram. She finds it cute how they all are always on the phone but all of them combined still have fewer followers than hers.
She joked about getting married to anyone else but Nick, Unless Chris Hemsworth becomes single. I mean who doesn't fall for the charms of Lord of Thunder. That was maybe enough for Nick but not for others.
Sophie Turner, being the badass she is, brutally roasted her husband over his infamous Purity Ring.  She started by telling the reason behind wearing purity rings which is to abstain from sex before marriage. She told that all Jonas brothers used to wear those rings but her husband was not only sticking his fingers up the metal rings. He was also engaged in love affairs with actresses, singers, and supermodels too. It has burnt a lot to how but Sophie didn't pause there, said: "To be honest, Joe and the purity ring thing was kind of like a modern-day Cinderella-I mean, Joe tried to find a match for his purity rings a few times, but finally, the finger fit me." She continued comparing her husband's dating life with fairytales as many of the females he tried it with were under contract with Disney.
Now it was time for Kevin to get roasted by his wife, Danielle didn't deliver the jokes herself, she said her daughters are unable to know their father's stardom managed to get big laughs. She said she ignored him the whole time when she first met him as he somehow reminded him of his mom.
Other Celebrities Roasting Jo Brothers
Saturday Night Live Comedian, Pete Davidson was nowhere less in the race of roasting Jonas brothers. He claimed to be the biggest fan of the band as he listen to their songs everytime-in the supermarket. He spoke up that Nick Jonas's hit number Jealous should have been sung by Kevin as it would've been more believable.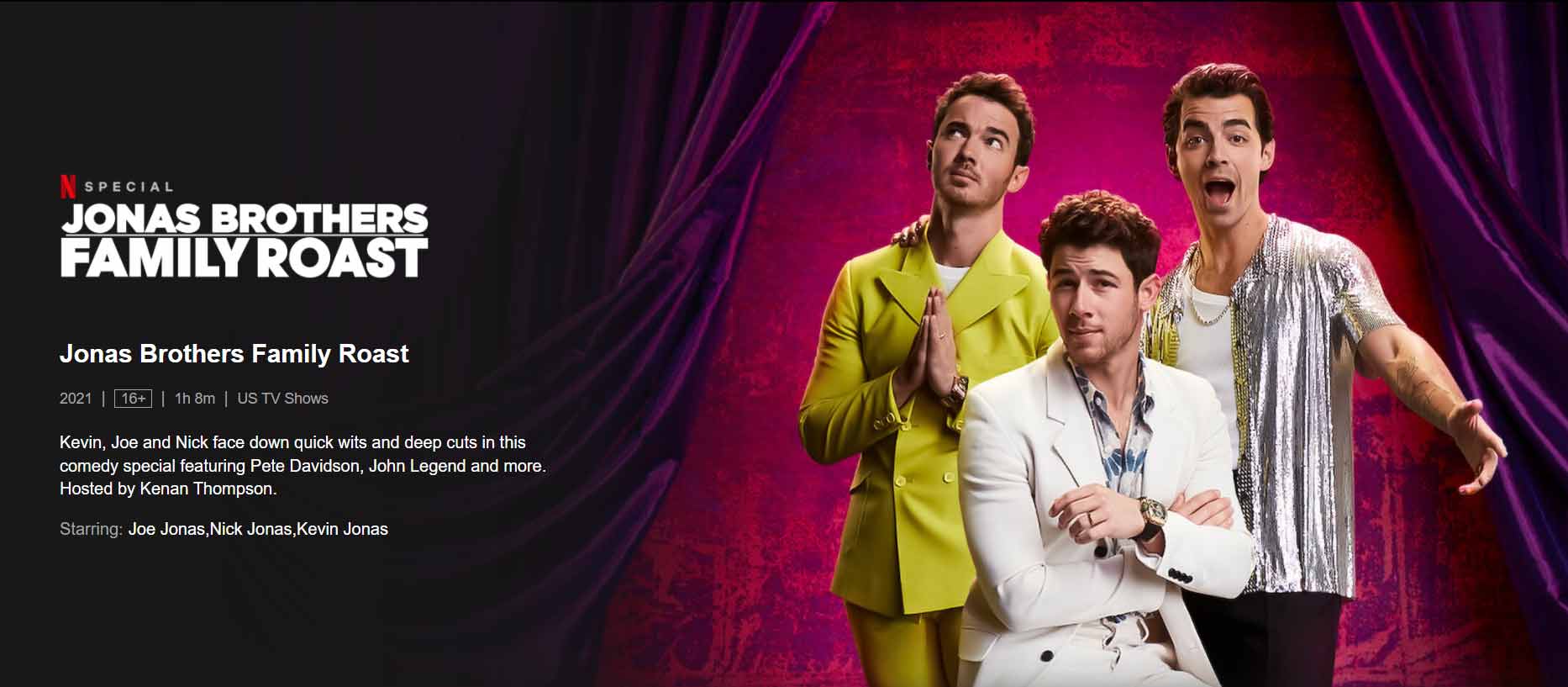 Apart from Pete, Lilly Singh pulled Jow and Kevin's leg as she said they congratulated and welcomed her in the family instead of Priyanka.
Singer John Legend sang a song for Jo Brothers titled, You're not quite the Beatles, which says, "You can take them home to Granny, But they've never won a Grammy." it must've burnt them.
Overall the roasting of the Jonas Brothers was very fascinating, the comedians and other celebrities did a great job. But the whole credit of pulling the Jo brothers goes to Jo sisters, the wives proved themselves as their better halves in every manner. All around it was a decent funny streamable show.